What's Probably Wrong with your Unmanaged IT System and Cloud Services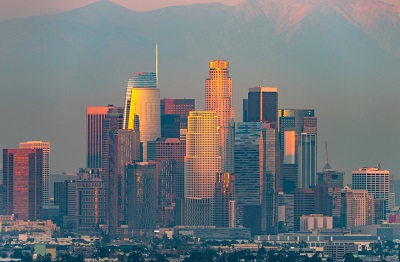 Note to the reader: This article is only for future clients of J.D. Fox Micro, and does not apply to those who have already engaged J.D. Fox Micro with an IT System and Cloud Management Contract.
Many small business owners say they don't need routine professional management of their IT systems, especially as so much functionality is available in the cloud. We won't second-guess a business owner whose business is profitable, but we will venture to say you probably can do better. We'll share the list of the most common things we find wrong where businesses don't have an experienced professional dedicated to security, innovation, and maximized productivity.
So here they are, listed with the most critical issues first. See how may of these might apply to you.
No backup. If you're not sure if your data is backed up, then it almost certainly is not. You should have a system in place where all local document files, mailboxes, structured databases, and critical configuration information are copied to a separate storage device at least daily, with an extra copy taken offsite regularly in case of fire or flood. This system should be monitored daily to ensure new or moved data isn't left out, and to promptly fix any errors. You should also routinely test the process of restoring your backed up data to avoid unforeseen problems. Even if you had someone set up an automated backup system for you, there are countless ways it can stop working, and without professional monitoring, it almost certainly will. And all of this applies to data stored in the cloud; click here to read about cloud providers and the safety of your data (opens in a new tab or window).
No system recovery plan. If your most important employee's computer died today, do you know how you're going to get it back up and running and how long it will take? Do you have a backup available with access to everything she needs? If you need a new computer, do you know how you're going to get her connected back to her mailbox and all the documents and templates she uses? And for the software she uses, do you know where the installation disk or download site is, and do you have the license codes you need for a successful reinstall? Not knowing this for a workstation is one thing, but most businesses with an unmanaged IT system don't even have such a plan for their servers, which could be devastating.
No control over subscriptions. Since many standard desktop programs are now subscription-based, and online (cloud) services are more prevalent than ever, many small businesses have a multitude of accounts with various providers. We frequently see software subscriptions, or services containing company data, in accounts registered under one or more employees' personal e-mail addresses, or other accounts set up with free providers and outside the business owners' control. This can lead to subscriptions expiring because no one saw the expiration warning messages, as well as bigger problems when an employee, who essentially owns the subscription to your software and data through his e-mail address, leaves the company.
No control over e-mail. Many businesses use free e-mail services such as Yahoo! or iCloud. In these cases, your employees have complete control over their e-mail addresses and saved messages, including the ability to take it with them when they leave the company, or delete everything without your ability to recover it.
Software is not up-to-date. It takes quite a bit of effort to ensure your Windows and Mac computers all have the latest software security patches. Any firewall device you use should also be evaluated for vulnerabilities, and updated or replaced as necessary. Without professional management, it's very easy for updates and vulnerabilities to be missed.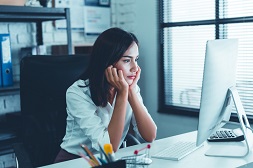 No one to call with questions, or help with minor tasks and problems. Even though many potential new clients say they have no need for what we'll call Help Desk support, once they sign on with J.D. Fox Micro, their users are surprised at how useful it is to have a competent, responsive, and friendly professional who knows their network to help with the little issues they previously just had to live with, not to mention pleased with how much it improves productivity.
Equipment isn't being used to its potential. We often see users doing things in very inefficient ways when they have no professional guidance. For example, many companies have multiple printers but have never configured the workstations to automatically connect to all of them. Instead of being able to pick another printer on the network if their regular one malfunctions, users might walk around to other workstations or send documents to each other by e-mail to print! Same goes for scanners; many of these seem to be set up only to send each user his scanned document via e-mail, which is usually unnecessary and much less efficient than scanning directly to a central storage location on your network.
One of your computers has viruses. There's always that one workstation, where somebody goes to websites he really shouldn't be on, and downloads shady programs that infect the computer. These can potentially cause expensive or even devastating damage. If you have a competent professional manager, none of your computers should have any kind of virus.
All users run as administrator. It's much easier to let users manage their computers themselves by granting them all administrator privileges, so they can install software and change system settings as necessary. But, system integrity and security suffer, making it more difficult to solve problems, and easier for malicious software to cause damage or steal data.
Data is scattered. Without training guidance and technical controls implemented by a professional IT system manager, users tend to save documents in various locations on the network, or outside your system in cloud services accounts. The effect is that files can get lost, or users might open and edit different copies of the same file, causing corruption and loss of productivity.
No strategic planning. If you have a server, it's going to die. Without an IT system manager, you will be down when it dies until a new one is installed and everything is brought back up, which could be days or weeks. A good IT provider will instead ensure you have a new server in place before the old one dies, to prevent any downtime when the inevitable happens.
If any of this sounds like your business, please contact J.D. Fox Micro today.