If you're new here, congratulations! You just found the IT service provider you've been looking for. Take some time to read this page, browse through the rest of the site using the menu items above, and then contact us so you can stop worrying about your servers, workstations, e-mail, website, and—most importantly—your data.
If you're returning from a previous visit, welcome back. Check out what's new at the Resource Center, which was last updated on July 8, 2015.
What we do







J.D. Fox Micro supports all types of servers, desktop computers, and laptops, as well as local and remote networking, wireless networking, and mobile devices of any kind. We support your equipment, software, and users in all common applications, such as:
| | |
| --- | --- |
| | Word processing |
| | E-mail |
| | Accounting |
| | Contact Management |
| | Scheduling and Practice Management |
| | Printing |
| | |
| --- | --- |
| | Video conferencing |
| | Inventory and similar database systems |
| | Internet/web applications |
| | Secure remote access |
| | Software and website development platforms |
In addition, we can help you integrate modern, advanced capabilities and processes into your existing systems, such as:
| | |
| --- | --- |
| | Scanning documents you can then edit (OCR) |
| | Voice recognition (dictation) systems |
| | Remote backup |
| | Virtualization |
| | Third-party remote hosted systems |
| | Cloud services |
| | |
| --- | --- |
| | Mobile integration |
| | GPS |
| | Telephone systems |
| | Data analysis |
| | Data archiving |
| | Data encryption |
| | Disaster and data recovery |
| | Hacker prevention |
How we do it
J.D. Fox Micro is based around the experience and skill of its founder, Jeffrey Fox. By combining many years in business with a thorough knowledge of the IT industry, we can help you get the best value from all your options—with either new investments or by making the most of what already works for you.
Many clients, after going through so many different IT service providers, have been thrilled to discover the dedication to competence that pervades everything we do. If you're not yet with us, we look forward to your joining our family of satisfied clients.
Who we serve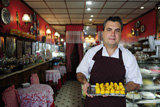 If your business is small and/or does not have a dedicated IT professional on your staff, we can provide valuable service to enhance productivity and solve problems with consistent and predictable costs, through an IT System Management Contract.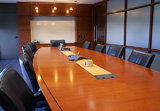 If you are with a large organization with its own IT department, you can take advantage of the experience and vast knowledge of J.D. Fox Micro for help completing a large project or solving a stubborn problem.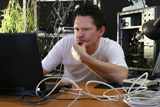 If you are an IT service provider yourself and are looking for assistance with a project or with routine management of your clients' networks, we will be happy to provide subcontracted assistance.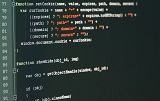 If you are a software developer, rely on J.D. Fox Micro for support building, maintaining, and securing your testing, staging, and live local and cloud servers and databases, and for help with capacity planning, performance monitoring, and fault-tolerance and recovery.
Learn more
To explore this website, use the buttons at the top of this page, or start with one of the links below.
To find out more about J.D. Fox Micro, visit the About section.
To read more details about our service offerings, including terms of service and fees, go to the Services page.
To see the content we post to benefit users and technicians alike, open and discover the J.D. Fox Micro Resource Center