Electronic Waste Recycling
Introduction
Electronic waste ("e-waste") refers to disused technological equipment, ready to be sent away. It includes computers, laptops, tablets, monitors, printers, and network devices, as well as televisions, telephones, cell phones, keyboards, mice, speakers, and power strips. Batteries of all kinds are considered electronic waste as well.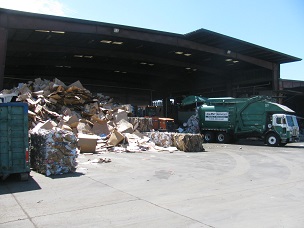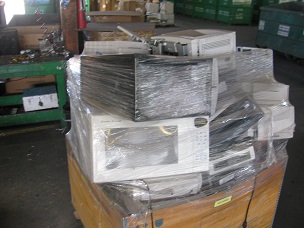 This article is mainly for business owners and managers who have to deal with disposing of their electronic waste, and securing the information stored on it. If you are an individual home user, some of the information here won't apply to you, although you may find this article interesting nonetheless.
You'll find the entire article informative, but here is a summary of the takeaways:
Before disposing of your electronic waste, you should ensure all sensitive data that was ever stored on it is thoroughly erased. Otherwise, you risk disclosure of private or secret information, which may get you into legal trouble.
It may be illegal in your area to throw electronic waste in the trash. Unfortunately, it is not nearly as easy to turn in electronic waste for proper disposal as it is for ordinary recyclables such as plastic and glass. There is probably no electronics recycling bin you can put out on the curb in your area.
As part of your electronic waste disposal plan, you may wish to pursue what its proponents call "responsible" recycling. This can reduce the chance that the hazardous materials in your electronic waste will poison the environment to the detriment of our health, which can happen even if you dispose of it legally.
J.D. Fox Micro offers full service data destruction and responsible electronic waste disposal services, either separately or as part of an IT systems project.
Please read on for more information on the above topics. Or, if you are already well-versed, click this link to jump straight to the section on electronic waste and data destruction services offered by J.D. Fox Micro.
Electronic Waste Recycling
Table of Contents
Introduction