The J.D. Fox Micro Business Model
Local · Personable · Trusted · Professional
With J.D. Fox Micro, you will know your IT systems manager and technicians personally, because we service local businesses only. Where possible, the same technicians will monitor your systems, handle your problems, and visit your site. You will never deal with an anonymous support representative at a distant call center.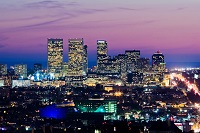 All support terms, project plans, and fees will be up-front. You won't get a bill for anything you didn't already sign for. You won't face new requirements or expenditures in the middle of a project without a good back-out plan to minimize loss if unexpected hitches occur. It takes a good deal of experience for an IT service provider to feel comfortable offering this. With 19 years in the industry serving local business clients, we have that experience.
J.D. Fox Micro works transparently. We will work with your staff and share our configuration notes, technical logs, plans, and ideas so you will always own your network.
J.D. Fox Micro will never take advantage of your trust to oversell you to avoid work, or undersell you just to win the bid.
Contracts are professionally-written, straightforward, fair, and sensible.
Where possible, J.D. Fox Micro always acquires hardware and software from reputable manufacturers and publishers through top-tier wholesale distributors or legitimate retail channels, to assure it is new and not counterfeit, and to maximize the benefits of manufacturer warranties and long-term serviceability on your behalf.