About the Founder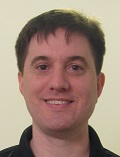 Hi, I'm Jeffrey Fox, founder of J.D. Fox Micro. Over the past several years, I've developed a unique business model for providing IT Services here in West Los Angeles.
I worked hard to figure out a better way compared to my competitors, because I've seen too many good people who hired other IT service providers get frustrated with projects that linger on further than ever projected, only to receive an unexpected bill. This happens even with honest IT professionals who just may not have the ability to properly assess a job, and pass all the risk to the client. Everyone ends up unhappy. I've also seen too many IT consultants who purposefully under-quote to get the job, because they know they have leverage to bargain for more once the job is underway and there's no going back. I've seen what frustrates clients, and I learned it's the same thing that frustrates me.
I am highly skilled in most aspects of computer networks—from the smallest components inside your computer to the high-level functioning of your business applications, and your servers, network equipment, Internet presence, cloud service providers, and mobile devices in between. I hold or have held numerous certifications of training and skill, from Microsoft, the Linux Professional Institute, the BSD Certification Group, ISC2, Cisco, CompTIA, and VMware.
I also have extensive experience and knowledge of the workings of various types of businesses and good business practice in general, to help coordinate your operations with your IT System.
Over many years of working with different ways of contracting, I have developed a modern business model that will provide maximum value to our clients.
Thanks for your interest in my business and our website. I hope to hear from you soon.