Choosing a Website Designer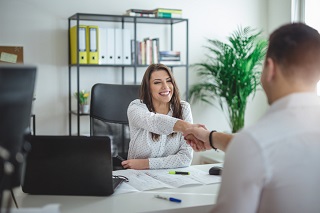 If you want to have your own website with your own domain name, custom-programmed functionality, and complete control over your own content (in other words, more than just a page on Facebook), you should invest in a reputable, stable provider to host your web site on the Internet, and, more importantly, ensure you hire a competent web designer.
While web hosting involves the technical aspects of your web site existing on the Internet and being accessible to your site's visitors, the web designer is the one that creates every last detail of how your site looks, what it says, and how it interacts with your visitors. Also, the web designer is responsible for planning and implementing security for the site to protect against malicious defacement or data theft.
Finding a good web designer is as much an art as creating a web site. The process of planning and designing your web site is more involved than most other IT-related projects, because there are so many non-technical considerations. The best way to approach the process is to realize that the idea you have for your web site is probably far from how it will actually turn out, and the process of getting there will be a journey of discovery and enlightenment.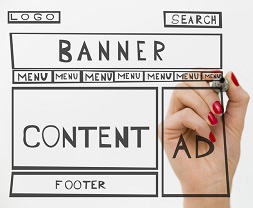 Now, about web designers. Some are very artistic but lack the technical skills to create dynamic or interactive content, while others might have those technical skills but lack artistry. For either of those types, some may be more cutting-edge, while others may have settled into a template they are comfortable with. Of course, there are a select few studios that can provide great skill in all aspects of artistic design, literary content, and technical programming, and even fewer of those (if any) that are small and personable enough to meander on the journey of creation with you, rather than rush to the finish.
Many web designers also offer integrated services such as logo and artwork design, prose creation, copy editing, photography, video production, and access to marketing resources for your website.
So, just remember to evaluate any potential designer for their artistic, business, and technical skills depending on what's most important to you. If you don't have enough technical knowledge to evaluate theirs, ensure you involve someone in your organization who does, or an impartial third party, to help in the evaluation. Also, web designers may offer many types of contracts, from hourly to agile to flat fee arrangements, and different manners of dealing with ownership and copyright on the content, design innovations, and program code developed during the implementation of your website project. These contract considerations, while uncomfortable to deal with, can have the longest lasting effects beyond even the usefulness of your web site. So don't be afraid to kill a deal if the contract isn't right, no matter how enchanted you are with the designer's artistic or technical ability.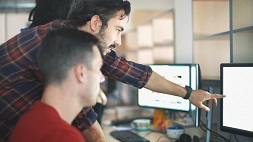 Also, look for a web designer who is open to, and capable of, developing your site in such a way that you can update it easily without unreasonable expense. Ideally, you should be able to make minor changes yourself, and even add new articles or pictures, without much difficulty. At the very least, the designer should agree up-front to provide you with the technical information you would need to pass to another designer, should you choose to engage someone else in the future to make these changes for you.
Finally, when it comes to promises of search engine placement or traffic, just keep in mind that promises are easy to make—especially if the designer doesn't like to work with detailed written contracts, or disclaims any guarantee of actual results in any case. The web is a dynamic, ever-changing medium, so just be prepared for a ride no matter how you approach it.
To get started, get current recommendations from colleagues, check out your potential designers' portfolios of live websites, and ensure all expectations are clearly expressed in writing before you proceed on your project.
Good luck!
For information on a high quality web hosting provider, click here.